Neelum Films is a production company based on Long Island, New York. It showcases the work of artist and independent filmmaker Mara Ahmed, who believes that documentary film is a unique form of art and a powerful platform for activism.

Documentary filmmaking is particularly suited to stories that one cannot find in mainstream media because they are either too complex or too obscure. At a time when American mainstream media have metamorphosed into a bland oligopoly, such that the line between media, government and corporate interests has become incredibly blurred, documentary filmmaking has taken on the important role of investigative journalism.
We make

documentary films

that educate and provoke thought. Learn more.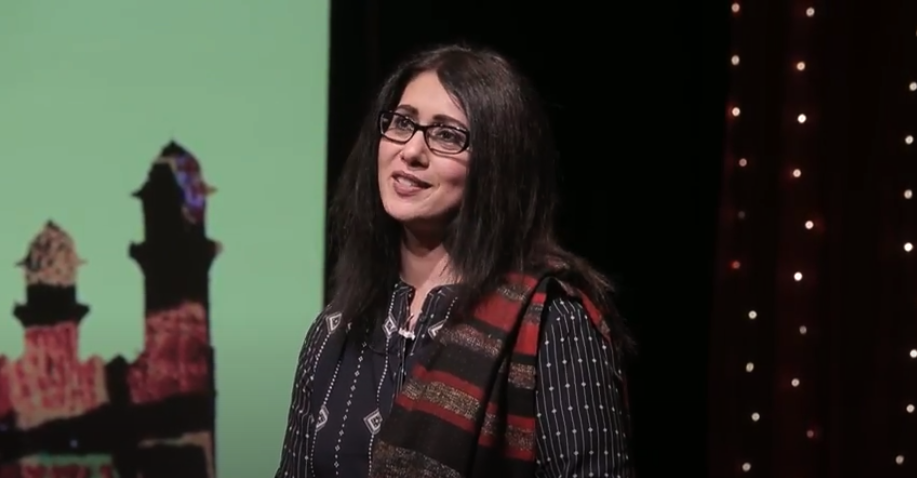 From an artistic standpoint, I love film because it's a multi-media art form. My artistic work is rooted in the idea of collage. I like to bring incongruent and contradictory elements together in a way which enhances or changes their beauty and meaning. Film is the perfect medium for that process. It's a coming together of art, photography, music and writing, of image and sound, of serious content and aesthetic pleasure. It combines many facets of art and literature in order to produce something powerful and complete.
From an activist standpoint, I find film to be extremely effective in breaking down barriers and starting important conversations. We live in a very visual culture where if we can't see something, it's like it doesn't exist. Film allows one to witness for oneself, to meet people one might never come across in real life. It permits dialogue and exchange which is bounded and safe yet can provoke thought in unpredictable ways. Documentary film is especially suited for recording and analyzing microhistory, the personal narrative, the individual testimony.
Blog
News from

Neelum Films
Documentaries are flexible enough to make the exploration of truth not only possible but also engaging.